Carbonara, alfredo, pesto. We haven't just borrowed terms from an Italian restaurant's menu, we've crafted genuine pasta dishes – that are the real thing. Viva la Mamma stays true to our Italian heritage, as our original Mamma would've been none too happy if we cut corners. The term "disgraziato!!" comes to mind.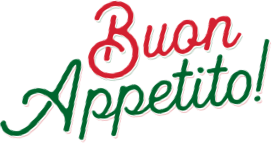 We take the time to craft our pastas – always using fresh ingredients – that deliver real Italian taste. When you don't have time to spend hours cooking, Viva la Mamma is your secret to making something delicious, super fast.

If you want to claim the meal you just made is a recipe handed down through generations, that's your call (if you're not Italian, perhaps you're great-grandma's best friend was). We're okay with you taking the credit.